Africa, Mali : news from the Commune of FALEA
with its 21 villages
Our tomorrow is our concern !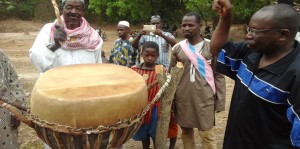 After an improbable but successful resistance against the opening of a uranium mine on their communal territory, the inhabitants of Falea
independently invent their future in a Mali that seems to be going to waste water. « The country is in bad shape, very bad, and the horizon is getting
darker every day… what will tomorrow be like? What will become of us? »
To these daily questions, which express the distress and despair of the Malian people today, the inhabitants of Falea respond: « Our tomorrow is our concern! »  And they transform their position in collective actions.
This international information letter from Falea provides an overview of the highly interesting concrete projects, which were considered or implemented   by  different residents of Falea in cooperation with their local authorities and the very active solidarity action Falea 21 – ASFA21. Here are some keywords for an overview :
1) For a rational, transparent, concerted, participatory,
consensual, equitable and supportive management of
the resources of the communal territory
2) Embrace local democracy and fully exercise it
3) Ensure food security, improve women's and youth's
incomes and fight against poverty and child malnutrition
4) General mobilization for the preservation of the global
ecological framework and the development of an
efficient, ecological and artisanal gold panning.
5) Links to related documents in this text.
---
click to download